Speaker's corner: London's Muslim Mayor: the Politics of Progress, Division and Hope, by Dr. Sarah Hackett
London's Muslim Mayor: the Politics of Progress, Division and Hope
By Dr. Sarah Hackett
Sadiq Khan made history last week by becoming London's first Muslim mayor. During the hours and days that followed his success, the press declared a victory for tolerance and diversity and a rejection of anti-Muslim prejudice, and Muslims across Britain were invited to express what Khan's election means for themselves and their communities. London was portrayed as a beacon of openness and opportunity, a city whose citizens, in the words of Khan himself, had 'chosen hope over fear and unity over division', and where the son of Pakistani Muslim working class immigrants, one a bus driver and the other a seamstress, who grew up on a south-west London council estate, can achieve the "British Dream".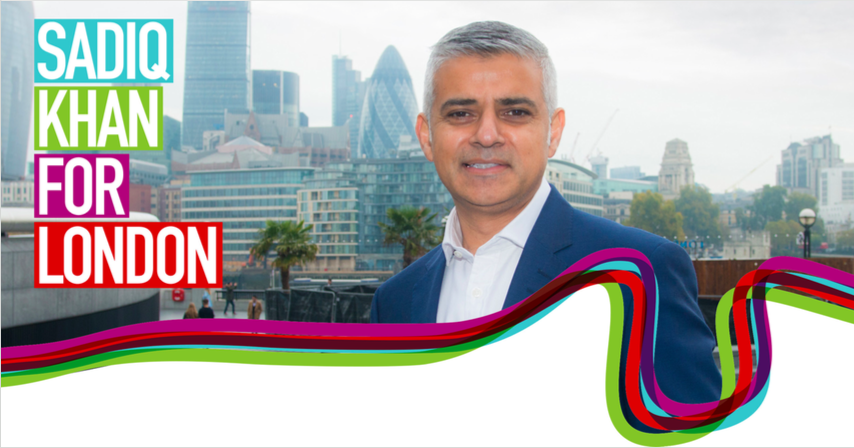 The fact that London is the first major Western city to elect a Muslim mayor is both a source of pride and a reflection of progress. It arguably goes some way towards championing the notion of a multicultural Britain where Muslims are integrated, where Islam need not be a source of suspicion and fear, and where one's chance of succeeding is not limited by background, ethnicity or religion. Yet simultaneously, London's mayoral election has exposed just how much work still needs to be done. The attention awarded to Khan's "Muslimness" throughout the campaign is surely an indication that a Muslim identity has yet to become unequivocally commonplace and accepted in twenty-first century Britain.
Zac Goldsmith has been accused of heading a racist campaign, which highlighted the fact that Khan is a Muslim as much as possible. It tried to link him to Islamic extremists, portray him as someone who cannot be trusted, and exploit the anti-Muslim rhetoric and anxiety regarding Islam that regrettably exist in pockets of our society. Following Khan's victory, much of the British press, as well as that from across the Western world, focused almost exclusively on his religious identity, describing him as 'London's first Muslim mayor', as the son of Pakistani Muslim immigrants "done good", and as a role model for Muslims across Britain. Indeed his first week in office has been marked by claims he can curb Islamophobia, questions about how he might combat Islamic extremism, and Republican Party presidential candidate Donald Trump's offer to make him an exception to his proposed ban on Muslims entering the US.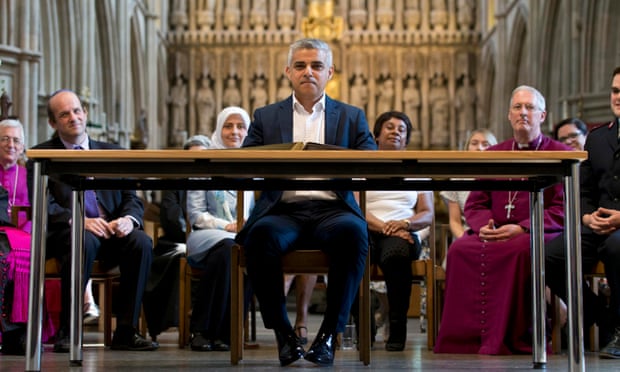 This focus on Khan's religious affiliation is perhaps understandable, and it has often been intended in a positive, praiseworthy and well-meaning way. Yet it is problematic for a number of reasons. It encourages the divisive language of "us" and "them", affirming the notion that the place of Islam in Britain remains something to be discussed, debated and pondered, and that Muslims do not inherently belong to British society. It singles out and isolates Islam from other aspects of a Muslim's identity; in this case, Khan's "Muslimness" has often been portrayed as being more significant than, and indeed separate from, his being a Londoner, a Briton, of Pakistani heritage and, at times, even a politician. Furthermore, although bringing his Muslim identity into the campaign was not Khan's doing, it is something that will undoubtedly stay with him during his time in office. Whilst he has pledged to be a 'mayor for all Londoners', he is certain to have to go to extra lengths to prove that his religious affiliation is in no way a barrier, hindrance or liability to getting the job done, in a way that a non-Muslim would not.
Is Khan's success a sign of progress? Most definitely. Is it a victory against fear and division? Almost certainly. Did many Londoners vote for or against him regardless of his Muslim identity? Without a doubt. Yet if London, one of the most diverse and cosmopolitan cities in the world, can witness such a racist and Islamophobic campaign, a mayoral candidate's Muslim identity attracting such political and public attention, and a Britain First candidate turning his back on Khan during his victory speech, we clearly have a long way to go.
Sarah Hackett is Senior Lecturer in Modern European History at Bath Spa University. She has published widely on immigration and integration in Europe, migration and religion, and Islam in Europe in historical perspective. She acts as an editor for the Journal of Migration History. She tweets @SarahEHackett