Speaker's Corner: 'Prevent, Islamophobia and Civil Liberties' – Why a National Conference on Prevent is Necessary; by Dr Waqas Tufail
'Prevent, Islamophobia and Civil Liberties' – Why a National Conference on Prevent is Necessary
 by Dr Waqas Tufail, Senior Lecturer in Criminology, Leeds Beckett University
Revelations from The Guardian and CAGE in recent days concerning a covert government propaganda programme targeting British Muslims have shed yet more light on the state's intrusive and seemingly unaccountable 'counter extremism' apparatus. Whilst supporters justify such measures as necessary in preventing terrorism, relatively little is said about the crude racial profiling and Islamophobia underpinning these strategies. Indeed, The Guardian learned through their investigation that the propaganda messages being delivered at the behest of the state were "targeted at 'Prevent audiences', which are defined as British Muslims, particularly males, aged 15 to 39". This latest story is emblematic of the problems associated with Prevent that are to be explored at a national conference on Saturday 4th June in London.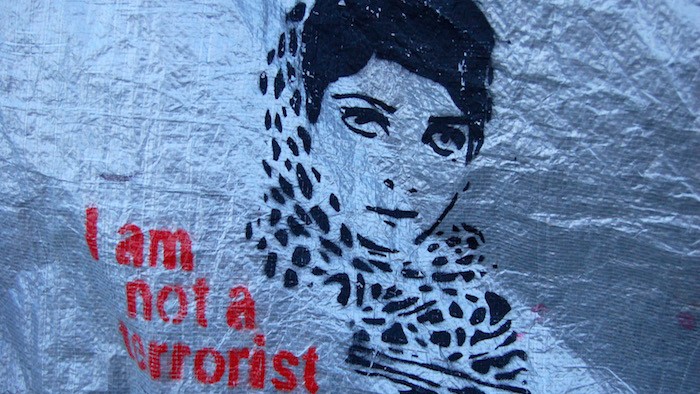 The 'Prevent, Islamophobia and Civil Liberties' national conference has been initiated following widespread concerns over the damaging effects of the government's counter-terrorism strategy. The organisers of the conference hope that it will provide a much needed opportunity to consider the many and varied criticisms of Prevent. These concerns have escalated following the implementation of the controversial Counter Terrorism and Security Act 2015 that has now placed Prevent on a statutory footing, compelling public sector workers to engage with counter-terrorism duties. The conference follows a successful nationwide 'Students Not Suspects' campaign at universities, where speakers highlighted the numerous problems associated with Prevent, including institutional racism and the curtailment of civil liberties. The conference is supported and is being facilitated by a number of student bodies, trade unions, human rights organisations, Muslim civil society groups and social justice campaigns.
The conference will hear from speakers such as 17-year-old Rahmaan Mohammadi, a student who was interrogated by counter-terrorism police officers after being reported by his teachers for his pro-Palestinian activism. Rahmaan's experience confirms long-standing concerns from campaigners who argue that Prevent results in the policing of legitimate forms of dissent and political activity. The conference will also hear from Arun Kundnani, a world leading academic who penned 'Spooked', the scathing 2009 critique of Prevent, and author of recent text 'The Muslims are Coming! Islamophobia, Extremism and the Domestic War on Terror'. Member of Parliament for Bolton South East, Yasmin Qureshi, who has raised concerns about the impact of counter-terrorism strategies on civil liberties, will address the conference. Yasmin Qureshi is one of a growing number of MPs to voice their discord at the Prevent strategy. Former Business Secretary Vince Cable has spoken of counter-terrorism measures being potentially counter-productive and Keith Vaz, Member of Parliament and Chair of the Home Affairs Select Committee, has gone further by suggesting he would abolish Prevent and start again.
The conference will highlight the often-overlooked harmful impact that Prevent is having on staff-student relations in educational institutions, on doctor-patient relations in the healthcare sector and on individuals and groups engaged in legitimate political activity and dissent. Speakers at the conference come from a cross-section of society and include students, university staff, lawyers, trade unionists and anti-racist campaigners. A key aim of the conference is to consider the ways in which these individuals and groups can coalesce around the significant opposition that exists to Prevent. Arun Kundnani in a recent report argued that the UK's flawed counter-terrorism strategies and refusal to engage in a full debate regarding the causes of terrorism and political violence had resulted in a 'lost decade' marked by the implementation of ill-informed criminal justice and social policy. The organisers of this conference wish to ensure that the next decade does not follow such a trajectory and we hope that you can join us in re-energizing and re-shaping the public conversation on Prevent.
For further details of the 'Prevent, Islamophobia and Civil Liberties' Conference please refer to this website and to this Facebook event
Dr Waqas Tufail is one of the co-organisers of the conference and a Senior Lecturer in Criminology at Leeds Beckett University. His research concerns the policing of marginalised communities and the criminalisation of Muslim minorities.